How, you ask, would it be possible to get good at a n y t h i n g in twenty hours?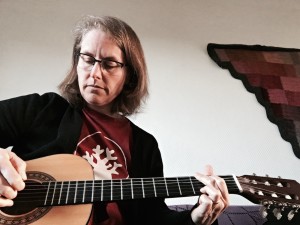 That's the topic of this Good Life Project-rif with Jonathan Fields in conversation with Josh Kaufman, author of a book entitled The first 20 hours: How to learn anything… fast! 
I haven't read the book, but so far have listened to the podcast three times, and right now, I am moving my hands off my computer keyboard and onto to my guitar, because I've just made myself a promise: I will practice playing my guitar for twenty minutes every day (aiming for late afternoon/evening to maximize learning while sleeping – yup, that's what I wrote, learning while sleeping, however weird that might sound. Listen to the show and you'll get why!) for the next two months, giving me twenty hours of practice before my guitar lessons start again in the fall.
In 2015 I ran a series on herothecoach.com with Sunday postings of podcasts to my liking. In 2017 I will be re-posting some of those blog posts, mixing them up with new podcast recommendations, such as this one.